Do you know that two people can be made to fall in love with each other. They can be any two random people also. Arthur Aron, a psychology professor started a study on whether two people could decide to fall in love with each other. He compiled a list of 36 questions that he thought could trigger love between even two strangers. He conducted an experiment with a man and a woman. He made them sit face to face and ask each other these 36 questions divided in 3 sets, as honestly as possible. Once they were done they were supposed to stare into each other's eyes in absolute silence for about 4 minutes. They actually fell in love and got married 6 months later.
[ Also Read : How to Make Your Relationship Last ]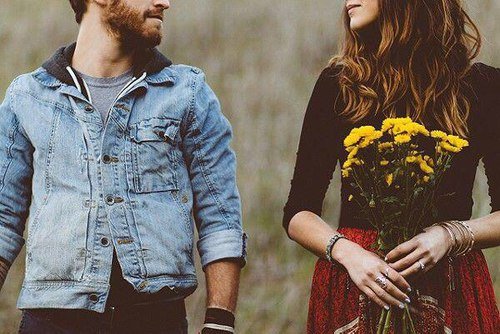 If you're still not convinced, how about you give it a try yourself? Just choose your partner wisely, for who knows it might work! So, find someone you want to try this out with and get seated facing you and get ready to fall in love. Let's begin. Here are 36 questions that can make any two people fall in love.
Set 1
1. Given the choice of anyone in the world, whom would you want as a dinner guest?
2. Would you like to be famous? In what way?
3. Before making a telephone call, do you ever rehearse what you are going to say? Why?
4. What would constitute a "perfect" day for you?
5. When did you last sing to yourself? To someone else?
6. If you were able to live to the age of 90 and retain either the mind or body of a 30-year-old for the last 60 years of your life, which would you want?
7. Do you have a secret hunch about how you will die?
8. Name three things you and your partner appear to have in common.
9. For what in your life do you feel most grateful?
10. If you could change anything about the way you were raised, what would it be?
11. Take four minutes and tell your partner your life story in as much detail as possible.
12. If you could wake up tomorrow having gained any one quality or ability, what would it be?