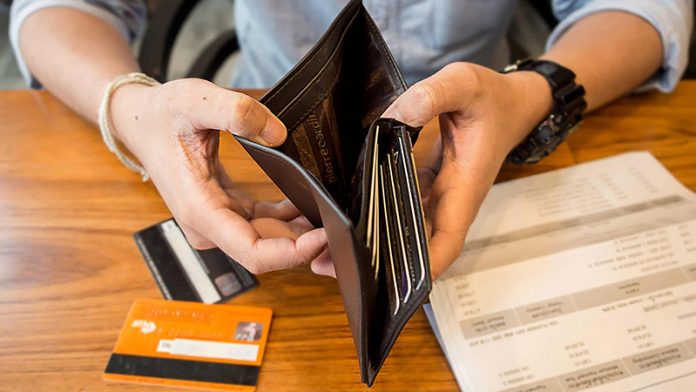 Stressing yourself when you are in debt will do more harm than good not only to your financial health but also to your mental and physical health. Ideally, when you are in debt, you must admit it instead of ignoring it. This will in turn help you to remain stress free. When you have no stress in your mind you will be able to think logically and take the right financial decisions.
You may face problems paying your medical bill or the monthly loan statements, credit card balances and others but all that requires coming out of it and restoring peace in mind is a proper plan. Such a plan will help you to deal with your debt and in turn stay healthy.
If you are prudent, strategic and organized, there is no way debt stress can affect your health, mentally or physically, no matter how large a debt you have. It will not affect family relationships, social bindings or your professional career as well.
With a few easy and simple steps, you can avoid it all. To start with you must admit that you are in debt. This is when you will feel that almost half of the stress is gone. Running away from debt, not attending the collection calls or not responding to the mails will not do any good to your financial as well as physical health. You will experience anxiety and depression, two most significant cause of a large number of health issues.
Instead, you should think proactively so that you can come out with an effective solution to prevent your debt from building up. Do not let debt affect your thought process as that will result in irrational decision.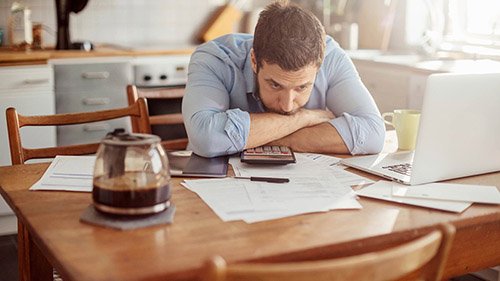 Have courage to speak up
You will see that when you admit your debt, things will become easy. This is how.
You will have the courage to talk about it with others. More often than not, they will come up with effective solutions and suggestions that will help you in attaining a stress free, if not debt free life. It is true that you may feel it a bit difficult to discuss about your finance with your close ones, but then you can always talk to the professional debt counselors for that matter.    

You will never be late to respond to your debt and thereby prevent it from affecting your health further resulting in some chronic health problems. You will be surprised to know that debt stress and anxiety may lead to diseases such as blood pressure, insomnia and even heart diseases and stroke.

Stop ignoring your monthly bills. Instead, call up your creditors and tell them about your hardship, your current condition and your future plans. Be honest and reasonable and do not make any promises that you cannot keep. Often, the creditors will suggest plans that will help you to deal with your debts.

You will get enough confidence when you admit your debts and take proactive measures. You can then look for other alternative ways to repay your debts such as by taking out a debt consolidation loan or opting for a

debt settlement

. However, you are suggested to research well and read the debt consolidation ratings

to find the best agency to work with to avoid future complicacies.

Set aside some money every month apart from being diligent to pay off at least the minimum payments of one or two of your outstanding bills. You will see that even if you can clear a single debt of a small amount you will get a feeling of achievement. This will change your perspective about debt and finance management.
All these proactive steps will help you to bring down your debt to a manageable level. You will have the moral boost to continue dealing with your debt more effectively and head on.
Get help to address stress
Managing debt is a difficult process and most borrowers find it demoralizing while continuing with their debt management plans. The best and most effective way to deal with debt and take control of the deteriorating mental health is to get help to manage your debts, existing as well as the new ones more efficiently.
You will come across a large number of charitable organizations and nonprofit credit counseling agencies that will be more than happy and ever ready to help you out from such stressful situations that is slowly but surely affecting your health. You can search for them in the internet or look up in the debt directory to find some reliable names.
If you want a peaceful state of mind then you will have to address stress and debt with a little bit of belief in you and following a few simple and disciplined steps. These agencies will tell you a lot about such steps that may include:
Staying fit and healthy – This is the primary key to lessen stress and worries that are usually associated with debt. Eating a balanced and healthy diet will also provide you with the extra energy required to do some extra work to earn a little bit extra that you can put towards your debt repayment.
Psychological aspects – Take a look at the emotional and psychological aspects when you are depressed. This will help you a lot to deal with your impulsive spending habit and prevent it from becoming an addiction.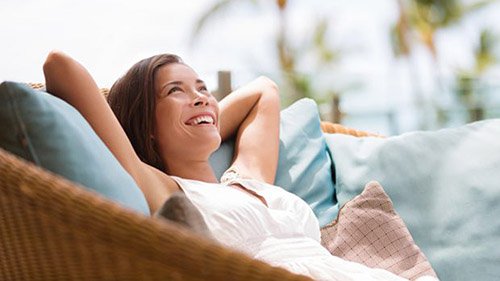 Last but not least, you must stake the safest path to be free from debt stress by making sure that you do not take on a debt when you know you cannot afford to repay it on time. This is especially required when you are prone to use your credit cards too often and sometimes unnecessarily. This will help you to keep your debt manageable at all times which in turn will keep you healthy, mentally and physically. Remember, taking on debt is very easy but getting out of it may take time and a lot of discipline but is not impossible at all. The bottom line is: admit debt and believe in yourself!