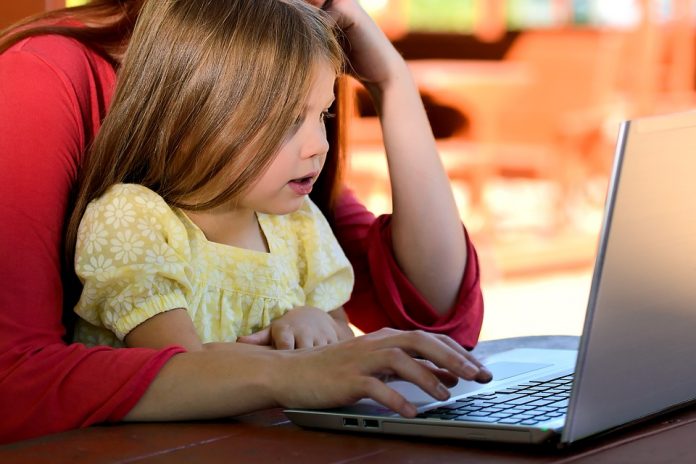 There are a lot of grants and funds for single parents which the government announces and gives from time to time to support the lives of single parents and their dependent children for a healthy and better life. That's because the single parents are most vulnerable to financial stress owing to an only source of income and insufficient funds due to multiple reasons. Single parenthood comes with many responsibilities, and the consequences of being single are financial stress.
The splitting from the family, or the untimely death of the spouse, or the spouse going missing or physically challenged, and many such things makes the duty of running a household and raising kids as the single parent challenging. Earnings are limited while expenses increase with passing the time as kids grow up and education fees and other expenses spike up. Therefore timely planning and taking some good realizations as soon as possible in the lifetime is an excellent way to manage things.
Increasing education fees
One of the prime responsibilities as the single parent is to cope up with providing more and more money for education. If the kid is studying in a government school, then it's still okay. Else for private schools, the fees are high, and you must bring home enough money to pay for them. Besides the school fees, many other things are needed to be done for the child's development. Arranging extra-curricular activities, letting the child go for an educational trip arranged by the school, paying for extra tuition classes and such activities sucks more money. Grants are available from the government for such things.
But then again you are not always eligible to get the grant, and sometimes the case gets stuck in the red tape for so much time that you waste many months waiting for the approval. And yet the granted money is never enough to suffice the expenses.
Providing for a healthy diet and medical care
A healthy food and medical care are the next requirements to raise a kid fit and fine. It's imperative that the diet of the kid is given extra care for healthy brain and body development.The government provides grants for this too for single parents, and many charitable organizations, nonprofits, etc. also come forward to help those who are in need. And you must look out for such grants if you feel that you can prove your eligibility. But parallelly you must also try and take some smart steps to stay out of unnecessary financial burdens which often bothers single parents mainly.
Taking decisions on your own
Single parents have a condition which is a big advantage as well as a disadvantage. This is that they have to take their own decision without consulting anyone else. Being on your own takes a lot of toll at times and also gives you positive returns at times. When you have none to discuss, then there are fewer confusions as you have fewer options, choices, suggestions, etc. Being on your own again comes with risks, that you may take a faulty, risky, bad or immature decision. Hence, you are at your mercy. You still can get help. There are some great resources available for studying online, which tells about finance handling, debt management, debt relief and all. Nationaldebtreliefprograms.com is one such resource you may study.
Avoiding debt
Avoiding debt is the most mature step you can take as the single parent to stay out of the mess of financial burden, save money, make some assets with time, create wealth for the growing kid, and live a peaceful life. Well, that is the model of a happy life too! But not all can get a piece of this cake due to some wrong decisions are taken at the wrong time.
Loans and debts are such hurdles on the path to peace, which can disrupt the flow of making wealth, and living a good life. If you are already into dues or got into dues for being single, like the divorce debts, or deceased spouse's death, then it's a different matter, where you have no control. But if you are creating debt for yourself now, yet after knowing that you are all on your own with a single source of income, then you must think and proceed.
Things to access before going into a debt
What are you spending for, and is that unavoidable? Ask such questions to yourself. Find out the best possible sources to get financial help instead of getting into loans and debts. Think ten times before punching your credit card. Consider if you can make out without taking the loan. Things look decent and feasible initially, but with passing time even small loans become big burdens.
Loans are needed at times in emergencies. A sudden education or exam fee which is extra and unplanned, a sudden medical condition or emergency, a good lucrative property offer, and many such things may come in the way to make you take a quick loan. However always calculate and proceed to see if you can accommodate the EMI of the loan in your monthly budget or not.
Consolidating debt
Sometimes you get into a thick soup of debt and getting out becomes difficult. You pay the EMI for one, and another installment of another loan goes due, and then you pay another the next month, and you get collection calls for the unpaid ones then. This can be a big mess, and you may disrupt your mental peace, financial stability, and creditworthiness badly in this thing. The credit score once on getting affected due to such late and non-payments can be a big challenge for you afterward when you really will need a loan and won't be approved one for low credit rating. Hence, before it gets too late, and before you are stuck in too many delayed payments, you better get out of the condition by pursuing a debt consolidation loan.
Finally
Taking smart, timely decisions, being firm with your stances about handling money, budgeting the right way, waving off debts and handling existing ones with care, makes you much more comfortable and compatible as the single parent.