Planning a date can baffle the best of us. While most ideas like dinner and a movie or going clubbing are done to death and over hyped, the process becomes tougher when there are budget restraints. Here are 5 date ideas which promise a romantic getaway which would not burn a hole in your pocket.
Also Read : 10 Reasons Why You Should Date A Sensitive Guy
1. Walk By The Beach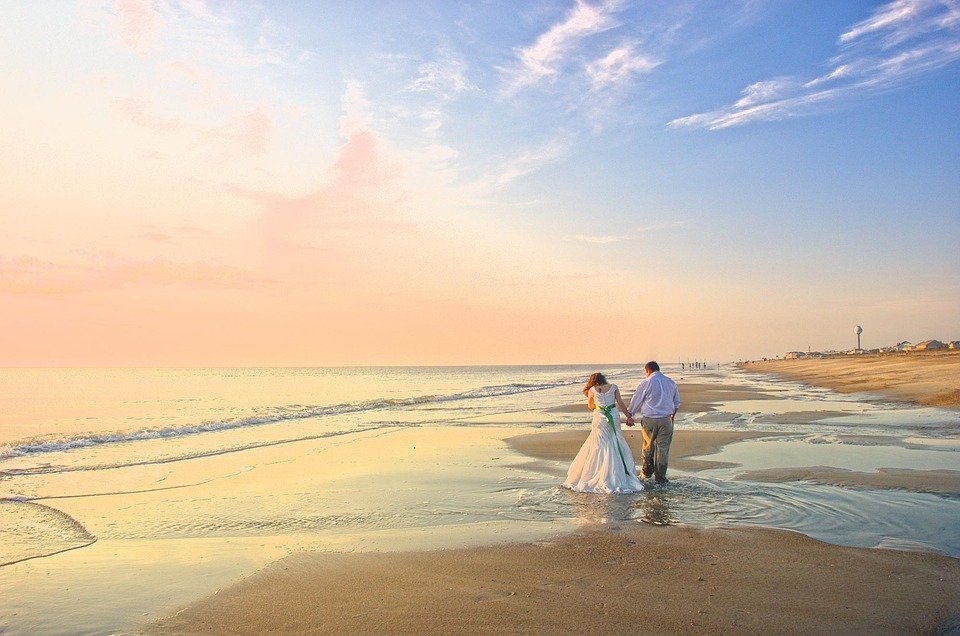 Imagine a nice, quiet beach where you and your special someone can walk slowly, hand-in-hand. Does anything sound more romantic? What does it cost, you may ask? Nothing except good communication with your partner. The beach would work as a great place to just sit and talk and really bond with your partner at a deep level.
2. Netflix And Chill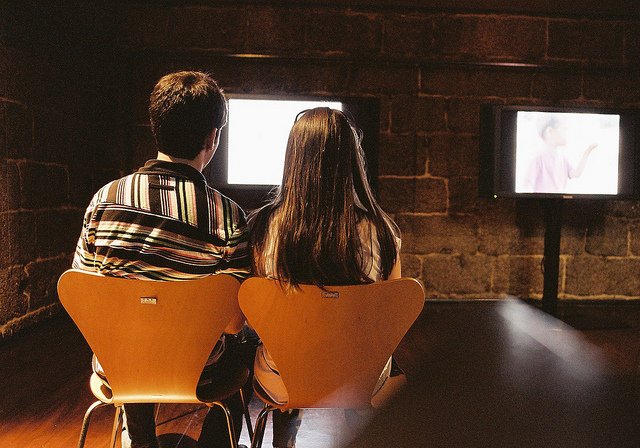 They say the foundation of a good relationship is a great friendship. If your partner could also be your best friend then you would have the most solid relationship. What is the easiest way to chill with your bestie? Watch a movie on your laptop and just laze around at home in comfy clothes. Now, do the same with your partner and see the difference. Staying indoors makes it easier for two people to be comfortable around each other. It takes the pressure off as you are not meeting in a formal setting.
Must Read : 6 Unique First Date Ideas
3. Watching Sun Set At The Rooftop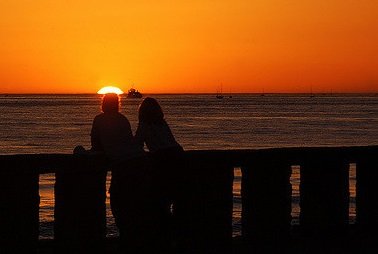 For those of us who don't have a beach in their city or live in a cramped space which makes 'Netflix and Chill' a difficult option, going to the rooftop with your partner and watching the Sun set together could be the most romantic experience. Most of the apartment buildings have a good space to sit in on the rooftop. Take your partner there some time before the Sun set and just sit and talk or hold hands and embrace each other in privacy and then look as the Sun goes down and the sky lights up in colorful, vibrant hues.
4. Picnic At A Nearby Park OR Your House Garden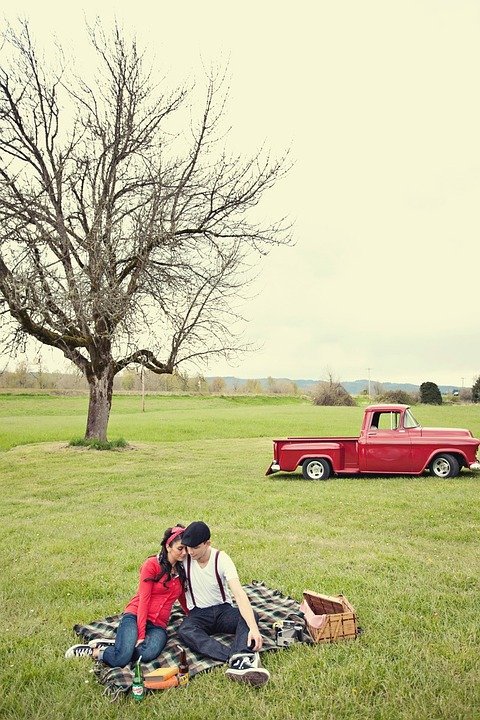 If you or your partner is a nature lover then this would be a great date idea. The ideal setting would be evening when the Sun has neither set nor is it too harsh. Place a rug or a mat on the grass and bring some easily available or hand made snacks with water or juice along with some interesting board games or fun outdoor activities and you have the perfect recipe for a memorable and different date.
5. Dancing In The Rain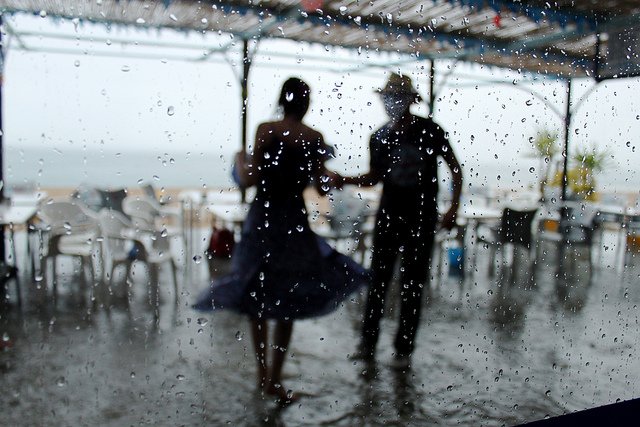 You planned a whole evening out with your partner but it starts raining (Hello, Monsoons!) and all your planning goes to waste. How o you save the day? Simple. Dance in the rain with your partner! Be crazy, fun, spontaneous for just one evening and see the huge difference it makes in your relationship. Play some music on your phone, dress in comfy clothes rather than being dressed up and glamorous and ask your partner to do the same. Dance in the rain with your special someone like nobody's watching (Preferably, pick up a discreet spot where no one is indeed watching).
Also Read: 5 Reasons Why You Should Go On A Breakfast Date
Got a better date idea? Let us know in the comments section below!