Your Boyfriend gives surprises to you very often but you can't figure out how to charm him. Don't worry we will guide you. You get confused on doing sweet things for boyfriend or just be the same because you are scared that he might not like your surprise. Well let me tell everyone on earth likes surprises, your boyfriend is no different. So, Here are 7 Ways To Charm Your Boyfriend.
1. Surprise Gifts will work for you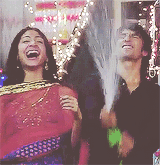 Something which your boyfriend needs but he is unable to find time to buy it. He does not have enough budget to buy because he spends all his money to buy a special gift for you. Buy a special gift and give him.
2.Take him to race tracks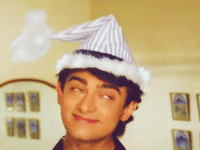 All Guys will definitely love race tracks and speeding bikes and cars. As you cannot effort to give him such an expensive race car or sports bike, you can take him out for a visit to race tracks.
3.Let him host a Guy's night with his friends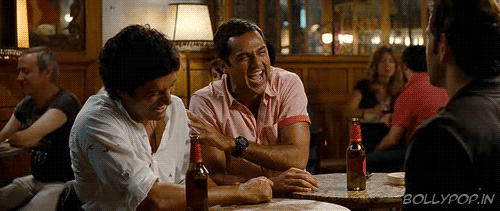 Your Guy will like if you call his friends for dinner. He'll feel relaxed and get refreshed with his friends and will recall his old memories.
4.Do something funny for him
Let him know how much you feel for him. Be funny and go crazy with him. You can try recording a song for him, You can go out for karaoke, Buy him a printed t-shirt with your love message. There are so many ways you can try with your partner and make him feel special.
5.Hugs and Kisses *_*
Sudden acts of love and attention will definitely charm your boyfriend. Hugs and kisses will get you and your lover more close and you both can get more passionate in love. This is most common way to charm your boyfriend.
6. Get him something unexpected
Leaving a small note of love with a message he never expected will surprise him. Try something unique like arranging a candle light dinner for him. Watching a action movie with him (I know it's difficult for girls to watch action movie but you can try this to charm your boyfriend).
7.Visit him at work
It'll be a pleasant surprise if you visit your partner's workplace with some of his office mates and surprise him. You can do the cutest things with him at his workplace as he will never expect you at work.
keeping these 7 ways to charm your boyfriend in mind,We hope you have a great and long-lasting relationship and happy life.